INFORMATION SUPPORT & NETWORKING
Africa Japan Forum helps provide the necessary resources and networks to understand and truly tackle the issues affecting Africa through several channels such as mailing lists, websites and publications. This includes biweekly mail magazine on HIV/AIDS "Global AIDS Update", quarterly magazine on Africa and Japan Activities "Africa Now", and co-hosting a website on food security with Ritsumei University Global COE Program Ars Vivendi. Furthermore, Africa Japan Forum hosts and provides supports in coordinating events and seminars to bring about interest among Japanese people on Africa or to further understanding on certain issues affecting Africa.
Global Health
The Global Health Program of AJF serves as a focal point in Japan for policy recommendations and advocacy on global health issues, especially on HIV/ AIDS, Tuberculosis and Malaria.
Please check this out for details
AFRICAN MIGRANTS IN JAPAN
African Kids Club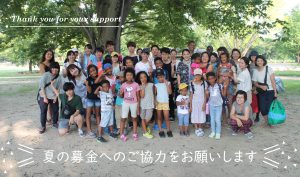 In 2005, after calls from mothers of children with African heritage for a forum to network with other mothers and allow their children to learn about their heritage, AJF created the African Kids Club. Now, African Kids Club holds events and workshops such cooking African dishes or playing African instruments
African youth meetup activities where youth (junior high and high school students) gather have also become active.
Access to prevention, care and treatment to HIV/AIDS in Japan
Although African migrants are still a minority among the foreign migrant population living in Japan, they are affected disproportionately by HIV/AIDS. AJF works to increasing their access to Voluntary Counseling and Testing and their access to treatment by working in partnership with the different African communities and medical communities, by holding seminars, meetings and workshops that include but are not limited to
(1)increase knowledge of HIV/AIDS, African migrant issues, and treatment in home country of the migrant for the medical community
(2) issues of barriers and access to prevention, treatment and care in Japan and treatment in home country of migrant for African communities.
In addition, AJF disseminate information on HIV/AIDS prevention, receiving treatment in Japan, treatment in home country through English and French pamphlets, booklets and through focused community discussions. This program also handles casework, where AJF supports and provides information on prevention and treatment in Japan, facilitate with hospitals with the patient of African origin (providing translation etc) and/or provide links to hospitals and treatment options in country of origin and other related issues to individuals from the African migrant community seeking support.
FOOD SECURITY
There is no shortage of food in the world. However many countries in Africa are suffering from a food shortage crisis. Tackling the food shortage crisis in Africa requires a comprehensive approach – which means having an understanding of issues beyond just agricultural production. This includes other barriers to access which includes, but not limited to
(1) the storage, distribution, processing of food
(2) food, energy and industrial material competition.
Africa Japan Forum works with civil society, international organizations and research institutions to provide the necessary information and raise the issues to be able to understand food security. AJF works in cooperation with Ritsumei University Global COE Program Ars Vivendi to provide updated information and publications on food security.
TICAD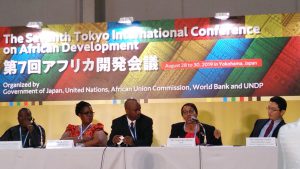 AJF had been the secretariat of the "Citizen Network for TICAD (Afri-Can)" , a network of NGOs and individuals based in Japan.
Network had been compiling policy proposals, holding side events, supporting procedures for participating in the plenary session, and negotiating and coordinating liaison with the Ministry of Foreign Affairs.
Environment conservation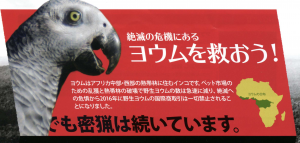 AJF conducts information dissemination and awareness raising through websites and events regarding the natural environment and wildlife of Africa, the lives of indigenous people living in the area, and their problems.